Amitabha Groups
Who wants to chant the Amitabha mantra in company, can join on of our Amitabha groups. It is helpful to read the Amitabha booklet before, to have a deeper understanding about Amitabha Mantra.


Amitabha group in Hamburg:
thursday, 21th september, 8 pm – 10.30 pm
thursday, 5th october, 8 pm – 10.30 pm
NEW DATES:
thursday, 23th november, 8 pm – 10.30 pm
thursday, 14th december, 8 pm – 10.30 pm
saturday, 20th january, 7 pm – 7.30 pm
thursday, 22th february, 8 pm – 10.30 pm
Hamburg-Wellingsbüttel
Please give note before [0049-(0)162-39 70 963] –  sms or whatsapp
Amitabha group in Frankfurt:
1st october, 1 pm – 2 pm
5th november, 1 pm – 2 pm

Hamburger Allee 94
Fee: 2.00 €.
Enrollment: 069-74223977 (Katrin Jaspert)
Amitabha-Gruppe in Brüssel:
11th september, 7 pm – 8.30 pm
9th october, 7 pm – 8.30 pm
13th november, 7 pm – 8.30 pm
11th december, 7 pm – 8.30 pm
Contact Dominique at 0032.475833188
We also have smaller groups in other cities.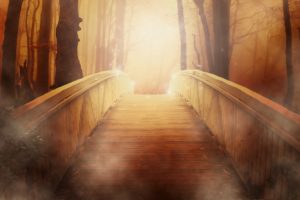 Seminars with Master Shangshi 2018
1. Seminar
13th-15th july
2. Seminar
21th-22th july
3. Seminar
24th-28th august
5-days-training: Dao Healing

The topic of the seminars will be published in spring 2018
Seminars with Master Shangshi 2017
20./21./22.

October 2017 (in Hamburg):




Tibetan Book of the Dead & key to the 6 Bardolehre
Understanding death, experiencing true life
Never before the wisdom of the Tibetan Book of Dead and the 6-Bardo teaching was taught in the original. Parts of this teaching were translated as books. Theoretical knowledge was conveyed much. Dzogchen Master Shangshi is the first who gives a deap heart to heart transmission of this ancient, long secret teaching.
He will share his knowledge of death and the experience of the death process that he himself has gone through. What happens after death? What actually happens in the dying process? How can we avoid suffering and anxiety? How can we better understand death and use it as an opportunity? How can this change our life now? Master Shangshi will give profound answers to these questions, and he will explain why a near-death experience often changes people profondly.
Through his heart transmission Master Shangshi will lead us into a state that goes beyond life and death. A state in which we experience our true being and understand in the heart what is there that never dies. He will give us a deep mantra from the Dzogchen tradition, which will lead us beyond life and death and become a gateway to our true being. A key to awakening. His teaching is based on the precious text of the 'self-liberation of the 6 Bardos' of Padmasambhava (the Tibetan Death Book is about 10% of it).
Translation (from Chinese to German): Weihua Dohnke.

Master Shangshi is an awakened master and lineage holder of the Tibetan Dzogchen tradition Yamdi. His main issue is 'living out of Dao' and 'awakening into the reality of Being', which he teaches independently of any religion.
Course times: 10 am – 6 pm (including lunch break)
Course location: MBA Altona, Max-Brauer-Allee 24, 22765 Hamburg
Prize: 360,00 € (30 % discount for students)
Information & registration: living-dao@hotmail.com
Language: German/Chinesisch
Register: living-dao@hotmail.com
Inscription form
www.dao-verlag.de / www.living-dao.com